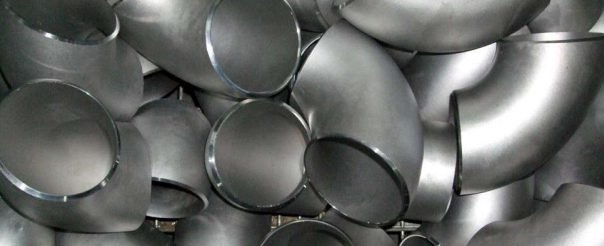 ELBOWS
Dimensions: Dažādi/Разные/Various
Grades: AISI 304/ AISI 316
We offer a variety of sizes and grades of stainless steel elbows. Other Austenitic metal grades, if not currently in stock,available by ordering.
SHORT DESCRIPTION AND APPLICATION OF MATERIAL GRADES
300 series austenitic alloys are the most used stainless steel in the world. They have high anti-corrosive sustainment as well as, they are acidic and heat-stable. Above all, they are non-magnetic, but also possible a small degree of magnetization. They are used for food, chemical, household goods, also, maritime, refrigeration equipment industries, hospital equipment and surgical instruments, as well as sanitary equipment production uses this kind of austenitic alloys.
400 series ferritic alloys are heat-stable, but they have low anti-corrosive sustainment. They are primarily used for automotive industries, such as the exhaust pipes production. When adding carbon, ferritics become martensetics, thereby achieving a high level of material hardness. Have a powerful mechanical properties. They are used for high quality kitchen knifes, surgical instruments, arms manufacture.